Sure-Lites is a company thats affiliated, by Cooper Lighting/ Cooper Industries, which is now teamed up with Eaton. Sure-Lites by Cooper Industries, are the emergency lighting that they use in buildings. They also make exit signs, and even combo units.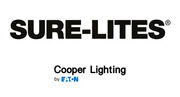 Emergency lighting units
Edit
Their units are specially designed to be use in a power outage. Before, they used the incandescent lights on the heads on some of their models. Now, the emergency lights they now make with LEDs on the heads, some of them are self diagnostics. They also made the All Pro series of emergency lighting and exit signs, with LEDs on them. They make a lot of units their line, and they are made with quality, and excellence.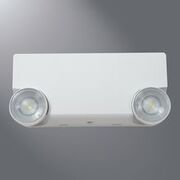 References
Edit
Ad blocker interference detected!
Wikia is a free-to-use site that makes money from advertising. We have a modified experience for viewers using ad blockers

Wikia is not accessible if you've made further modifications. Remove the custom ad blocker rule(s) and the page will load as expected.